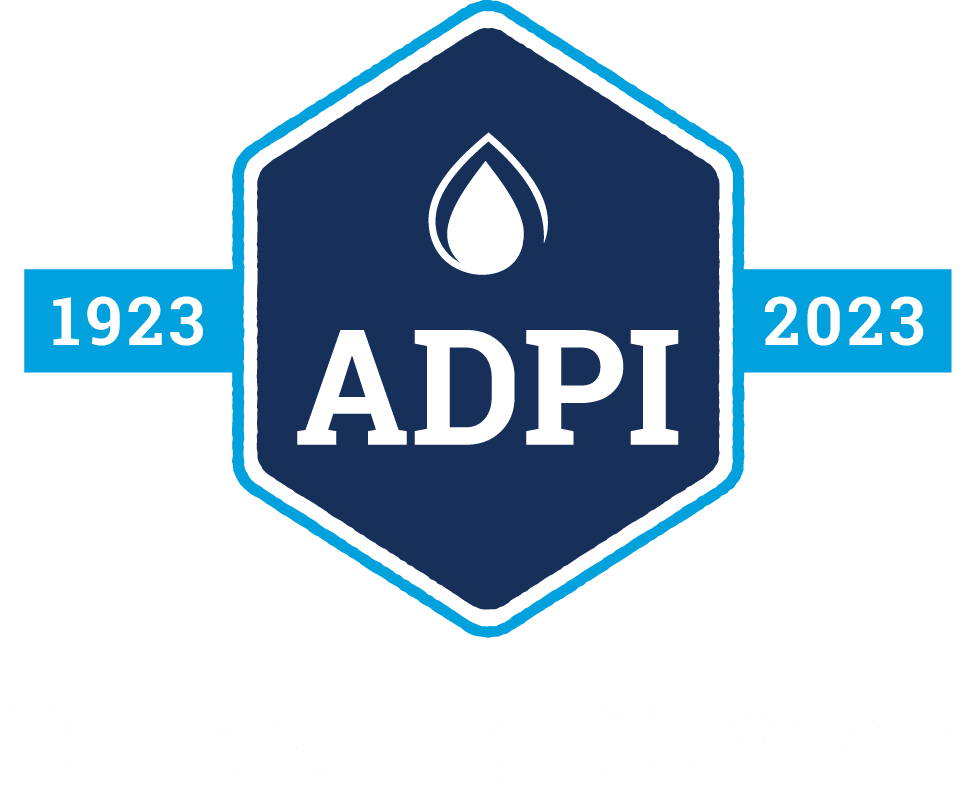 American Dry Milk Institute
The growth of the dry milk industry exploded at the end of the 1920s, while coinciding with the stock market crash of 1929.
At the 1931 Annual Meeting, there was increased focus on the nutritional value of milk, which corresponded to improving the quality of powder on the market. In one of the first moves towards developing standards, ADPI conducted a grading service at a very substantial savings for the industry.
Another highlight of the Annual Meeting was to promote the use of dry milk in icings, with the idea that bakeries would create cakes that would rival the "housewife's product," thus driving purchasing decisions.
In 1931, research funded through ADMI developed a procedure for making high quality cottage cheese; obtained valuable information on the cost of using dry skim milk in baking; and established the value of dry skim milk in standardizing high test milk for making cheddar cheese.
Notably, in 1931, due to the ongoing effects of the depression, ADMI reduced its membership dues from 1/10 of a cent per pound to 1/12 of a cent per pound, resulting in a 33 1/3 reduction in dues owed. This reduction increased ADMI membership by 27% and increased incoming dues by 38%.
Evaporated Milk Association
In the 1930's, work undertaken by the EMA focused on:
Ensuring that the use of evaporated milk increased steadily and spectacularly.
Stability of the industry through years of experiment and experience.
Efficient handling from farm to consumer kitchen.
Adding to the total of milk consumption, not substitution.
American Dry Milk Institute
ADMI received an Honorable Mention by the US Department of Commerce in the American Trade Association Executives Awards. No other trade association was recognized with the level of awards received by ADMI over the years.
Cake sales rose dramatically in the 1930's when companies in the commercial baking industry began adding dried milk to their cakes, the precursor to the cake mix boxes we see on shelves today.
Underscoring collaboration across the country, ADMI was working with over 58 agencies on the advancement of nutritional applications for dairy products.
The "Grade A" quality rating was developed to enhance requirements and raise standards to produce a quality product.
ADMI internal Ingredient Standards were being adopted by several states. These Standards focused on equipment cleanliness, water supply, hand washing facilities, upkeep and maintenance of toilets and plant procedures. 
On June 25, 1939, the new Food, Drug and Cosmetic Act became effective, thus establishing that products being sold to the public were to be labeled with: the correct name of the product; the name of the Manufacturer or Distributor; the address; if two or more ingredients are present.