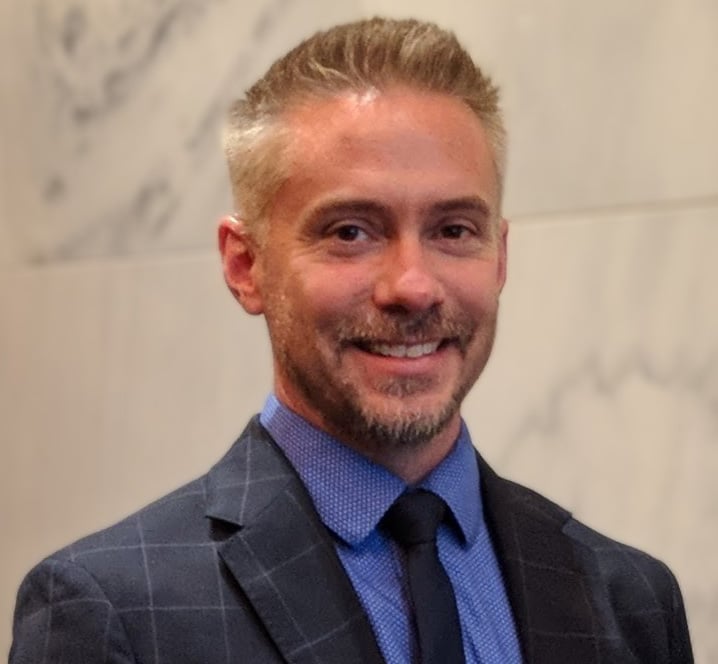 American Dairy  Products Institute
Vice President of Technical Services
630.530.8700 x222
224.500.4333 (Mobile)
apowers@adpi.org
Areas of Expertise
Product Standards, Regulatory
Andy joins the Center of Excellence with over 30 years' experience in food, feed, and other value-added products derived from renewable feedstocks, and in the biotech and pharmaceutical industries.  In his most recent experience in the dairy industry, Andy served as the technical and scientific resource for ADPI member company Hoogwegt U.S., elevating the team's understanding about the functional and nutritive properties of dairy ingredients, as well as evaluating quality and food safety-related risks for products and for suppliers.  He also was instrumental in the startup of the Lone Star Dairy Products joint venture and in the initial certification of that new facility to the Safe Quality Food standard for Food Safety.
Andy's career accomplishments can be grouped into multiple interrelated areas of achievement:
Applied scientific expertise, working directly as a microbiologist and an analytical chemist, where he focused on instrument-based separations and characterization techniques such as gas chromatography (GC), high pressure liquid chromatography (HPLC), and various spectroscopic methods including infrared (IR), near-infrared (NIR), ultraviolet (UV), nuclear magnetic resonance (NMR), and ion trap mass spectroscopy (MS);
Manufacturing operations, supporting facilities engaged in the production of renewable products, especially via fermentation; and utilizing separations techniques including evaporation, centrifugation, chromatography (normal phase and ion exchange processes operated as fixed bed, ISEP and CSEP), to membrane-based processes including reverse osmosis (RO), microfiltration (MF), ultrafiltration (UF), and nanofiltration (NF);
Quality and food safety compliance, implementing and maintaining Quality Management Systems and Food Safety Management Systems by the application of certifications in Lean Six Sigma, ISO, and various Global Food Safety Initiative (GFSI)- recognized schemes such as SQF, BRC, IFS, and FSSC 22000;
Domestic and international commercial management, providing business planning, sales direction, leadership, market analysis, and facilitation of strategic planning for teams of colleagues in the U.S., Central and South America, the Caribbean, Asia, Oceania, and Australia.
Andy earned both his Bachelor's Degree in Molecular Biology and his Masters Degree in Business Administration at the University of Illinois in Urbana-Champaign, and he remains connected to his alma mater through his ongoing relationship with members of the faculty at the Gies College of Business, including regular appearances as a guest lecturer for both undergraduate and graduate students on the subject of Process Management and Improvement.  He is also certified as a Lead Auditor and a Practitioner by the Safe Quality Food Institute (SQFI); as a Lead Auditor to the ISO 9001 quality management standard; and as a Lead Auditor in Hazard Analysis and Critical Control Points (HACCP).  Andy is a member of the American Chemical Society, the American Society for Quality, and the Beta Gamma Sigma International Business Honor Society.