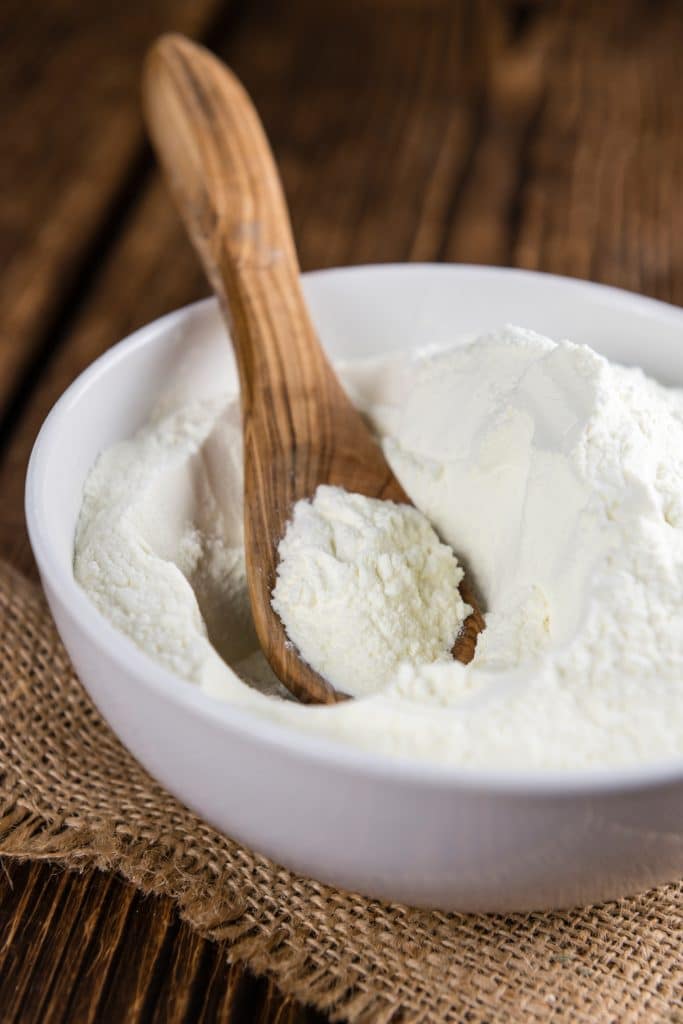 Instant Dry Whole Milk (IDWM) is dry whole milk which has been produced in a manner to substantially improve its dispersing and reconstitution characteristics.
IDWM for human consumption complies with all provisions of the U.S. Federal Food, Drug, and Cosmetic Act.
ADPI members can access all product standards information through the "Ingredients Resource Center for Members."

Reconstituted IDWM shall be sweet, pleasing and desirable. It may possess a slight feed flavor and a definite cooked flavor. It shall be free from undesirable flavors. The product shall be white or light cream in color, free from lumps that do not break up under slight pressure, and practically free from visible dark particles.
Applications include ready to mix products, dry blends, confectionary, bakery products, packaged dry mixes, dairy products, soups, sauces, frozen foods, and beverage use.
Product should stored and shipped in a cool, dry environment with temperatures below 80°F and relative humidity below 65%. Stocks should be rotated and utilized within 6-12 months.
Multiwall kraft bags with inner multiple-layer barrier liner or other suitable packaging – i.e., "tote bins," etc. Product also packaged in smaller sizes for retail sale.