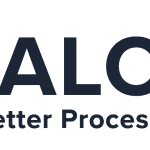 Caloris Engineering LLC supplies evaporation, spray drying, and membrane filtration processing equipment to the food/beverage, dairy, and wastewater industries. Projects range from engineering evaluations to delivery of integrated multi-technology processing solutions. Opportunities exist at Caloris for motivated and capable individuals to develop expertise across multiple technologies and become key contributors in the organization.
To apply, please send resume/cover letter to jobs@caloris.com.
Essential Functions:
Lead small- and large-scale capital equipment projects through project conception, equipment fabrication, installation, commissioning, and validation.
Leadership of multi-disciplinary team of engineers and technical professionals
Management of equipment fabricators and suppliers
Management of project budget, schedule, and customer relationship through the life of the project and beyond
Maintain project documentation in accordance with company standards
Assist the sales department in the development of new projects
Actively participate in the Company's continuous innovation/product development efforts
Required Skills & Abilities
10 years of project management experience in an engineering field.
Superior project management skills including schedule, budget, and risk management
Effective and professional verbal and written communication skills, including highly technical material
Self-motivated, resourceful and capable of performing job duties without supervision
Effective use of personal computer and email
Proficiency with MS Office (Excel, Word, PowerPoint, Etc.) as well as MS Project
Desired Skills & Abilities
PMP Certification
Experience in food, dairy, and/or ethanol processing facilities
Experience with evaporation, crystallization, spray drying, membrane filtration, distillation, and/or fuel ethanol production
BS in Mechanical or Chemical Engineering, or a related degree
Basic understanding of industrial automation and PLC-based industrial control system
Other
Must be able to travel an average of 30%. Travel will be throughout the United States with some international travel possible. Must be able to perform extended travel (up to 2 weeks duration) and occasional weekend travel.
Must be physically able to work long days during commissioning and plant troubleshooting activities.
Must be physically able to climb multiple flights of stairs and ladders.
Successful candidates will have good engineering intuition, and a willingness to learn/operate mechanical and thermal processing systems
About Caloris Engineering
Caloris is an exciting place to work, located in a relaxing place to live. Our office is located in Easton, Maryland on Maryland's magnificent Eastern Shore. Easton provides an ideal setting for a healthy work-life balance, with abundant family living and recreational resources, a laid-back environment, and easy access to the cities of the east coast.
Caloris is proud to be an Equal Employment Opportunity employer.